DA is your luggage repair wheels and handles specialist shop

Durable luggage spare parts, quality repair
Using only quality spare parts for your luggage wheels and handles repairs, DA also offers 3 months of warranty for your replaced parts.

Door-to-door Luggage Repair Service
Enjoy door-to-door service with DA luggage repair. You will be delighted by the easy access to our service. Our delivery service will be there to greet you and collect your luggage bag, which will then be repaired, and delivered back again to your doorstep.

Quick, friendly responses
Reach out to us if you have any questions. You will hear back from us within a day for any queries within office hours. Be delighted by our responsive customer service.
Get a quote for your luggage repair today
The thrill of purchasing a new luggage and often, many other things, fades quickly. The spirit of minimalism is about the pursuit of value. Rather than spending more on a new bag, why not send your luggage for repair and save those dollars for more experiences? At the same time, you get to retain the joy and memories experienced with your bag accompanying you. Is not life more about chasing the secret to happiness and fulfilling your greatest wanderlust aspirations? Start collecting experiences rather than more items today!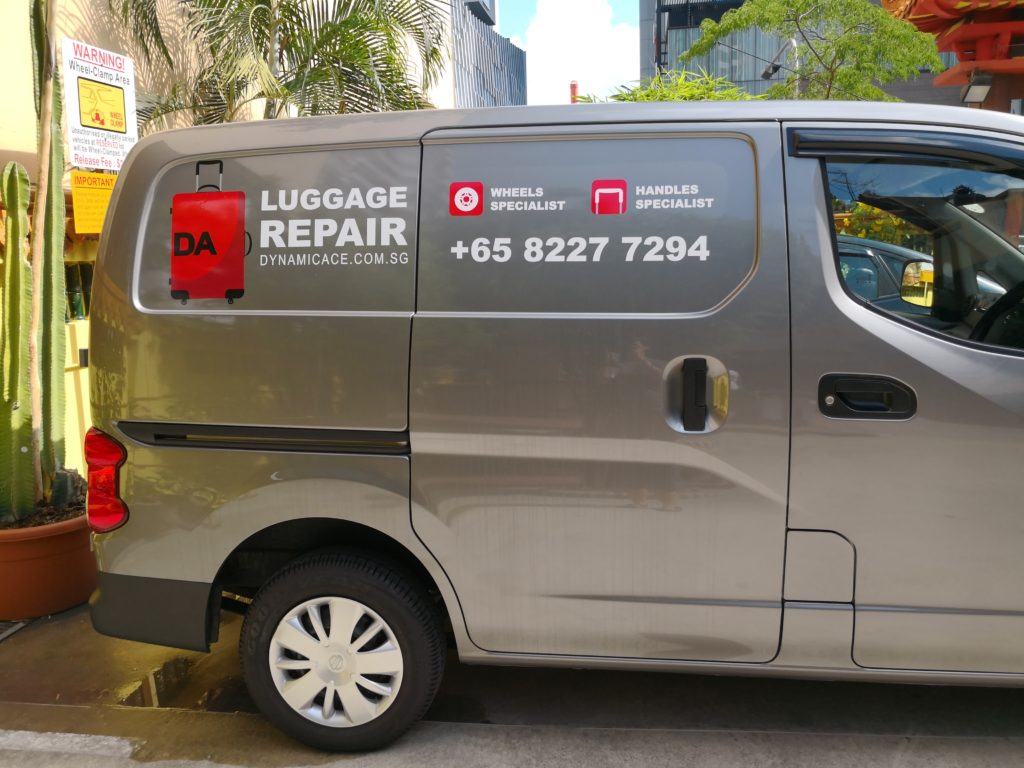 Contact us to get a quote today